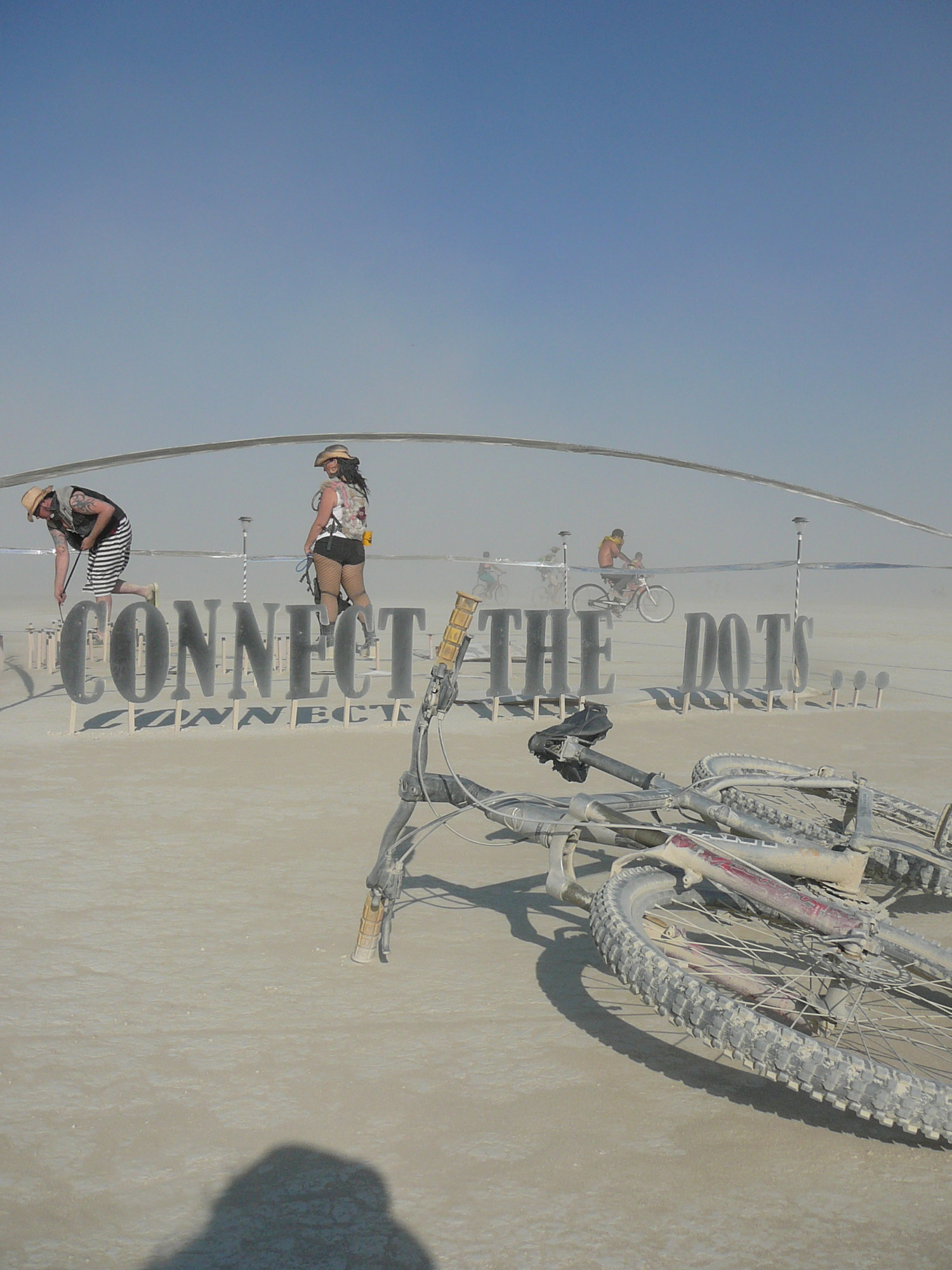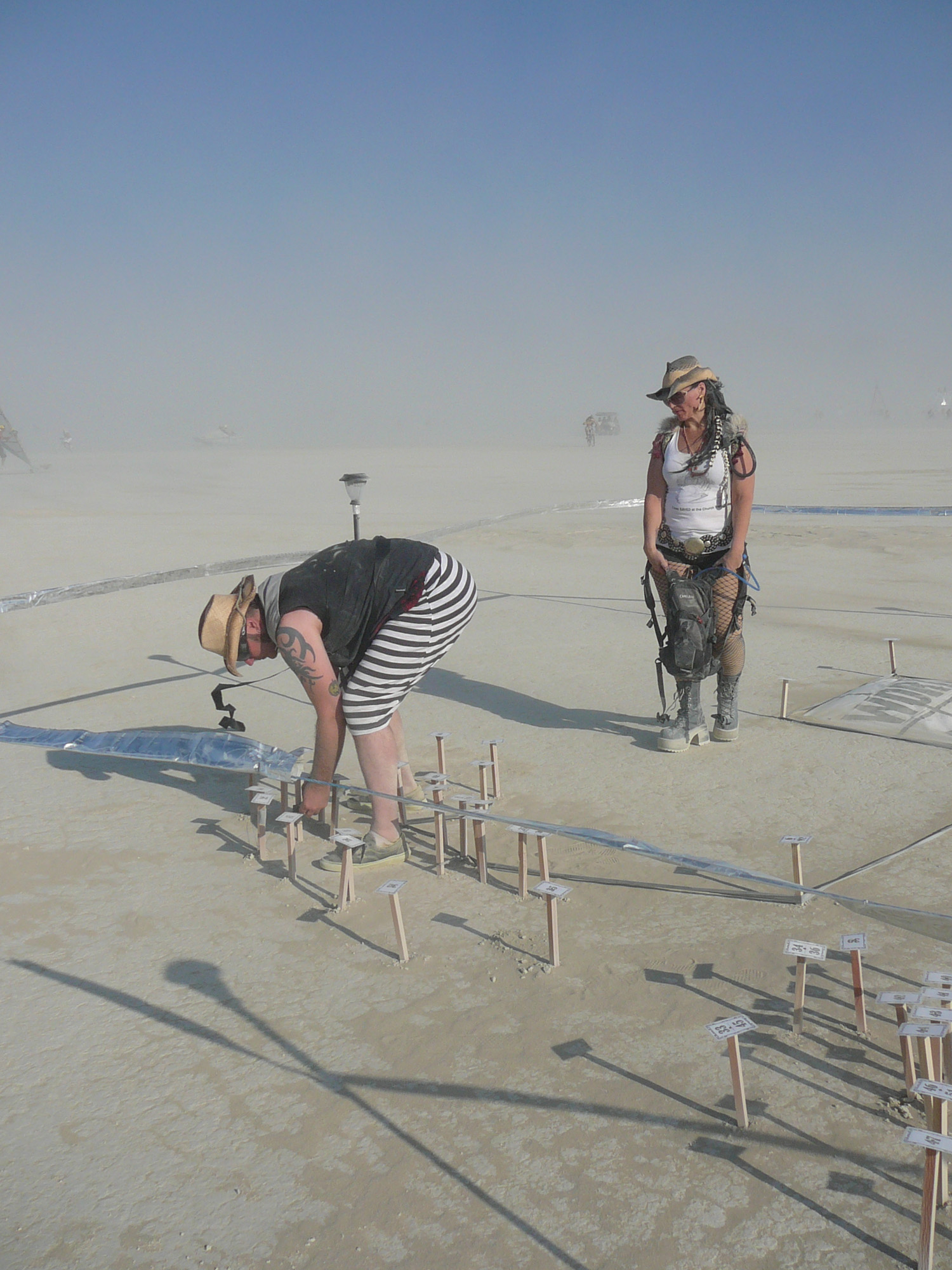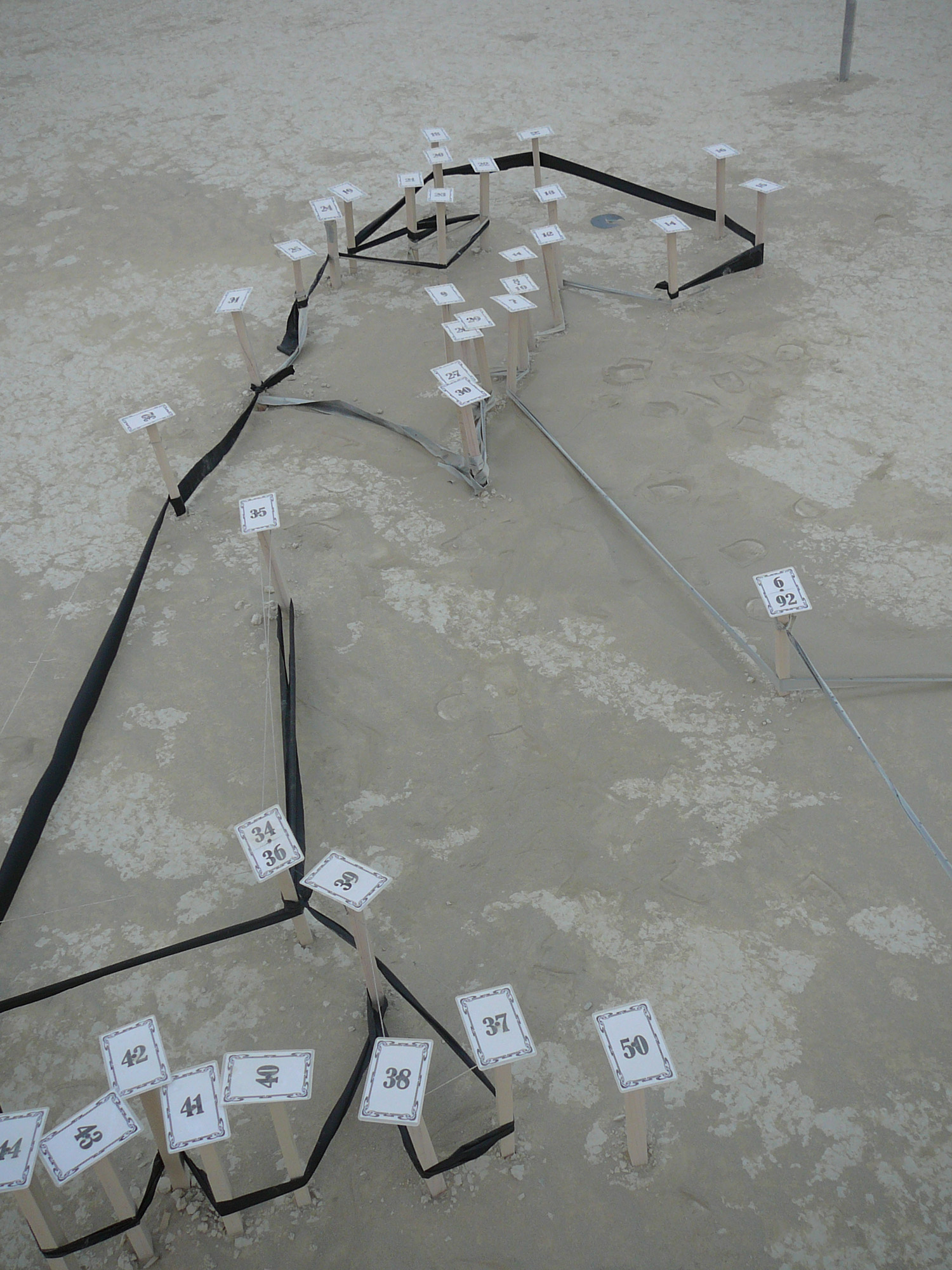 This piece was installed at Burning Man 2013 in Nevada's Black Rock Desert, USA. Participants were invited to connect the dots in any way they chose, reflecting the Burning Man principles of self-reliance and communal effort. The final image was a replica of a political cartoon by Michael Leunig (shown in slideshow).
The installation was created as a response to the 2013 festival theme of Cargo Cult: an exploration of the recurring anthropological fascination with an external force that will one day return to Earth and dramatically change our future.
Burning Man is a participatory multi-arts festival attracting over 60 000 people annually and is world renowned for its large scale art installations.